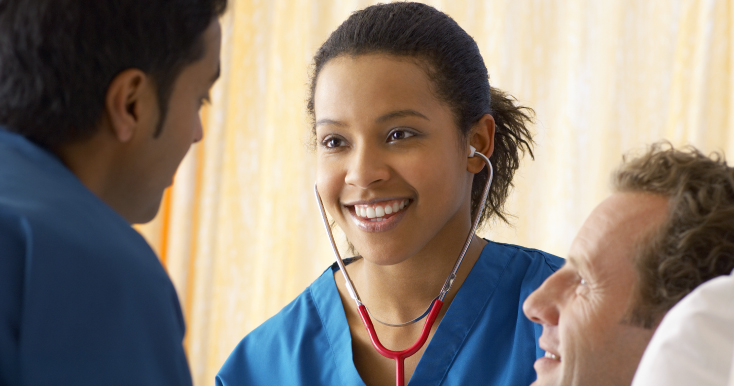 Patient care technicians may care for patients in hospitals, nursing homes, home health agencies, and private homes. They have a broad range of duties including feeding, bathing, and walking patients, making beds, assisting patients in their daily living activities, drawing blood, and performing 12- lead electrocardiograms. The Patient Care Technician (PCT) program completion requires 600 hours or six months of training.
Program Content
This program is designed to prepare students for employment as advanced cross trained nursing assistants (patient care technicians), SOC Code 29-2099.00 (Health Technologists and Technicians), Health Care Technicians, Patient Care Assistants, Nursing Aides and Orderlies (66008439), Home Health Aides (66011456), or Allied Health Assistants. This program offers a broad foundation of knowledge and skills, expanding the traditional role of the nursing assistant, for both acute and long term care settings.
The program focuses on broad, transferable skills and stresses understanding and demonstration of the following elements of the health care industry; planning, management, finance, technical and production skills, underlying principles of technology, labor issues, community issues and health, safety, and environmental issues.
Length of Program
The entire program requires 600 hours to complete.